Talented candidates who successfully graduate from UK universities and colleges now have an exciting new pathway to a career in the global golf industry.
Talented candidates who successfully graduate from UK universities and colleges now have an exciting new pathway to a career in the global golf industry.
The new Graduate Programme from Colt Mackenzie McNair (CMM), the leading executive recruitment specialist working in the golf markets of Europe, Middle East and Asia, is the first of its kind in the UK and provides a bespoke service for the brightest new talent.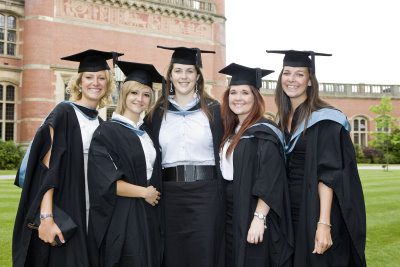 "Our new professional graduate programme will enable us to increase the amount of highly-qualified individuals entering the UK golf industry each year" said Richard Wood, Director of Colt Mackenzie McNair. "Early responses from the industry have been overwhelmingly positive, and we expect it to become a key part of the recruitment process for many UK employers".
CMM's specialist consultants have built relationships with all of the recognised educational establishments which offer specialist degree courses designed to prepare graduates for a career in the golf industry.
The initiative, which is free for both graduates and employers, offers the industry's future stars an opportunity to find their ideal first placement within many different sectors. This will include golf management & operations; sales, digital marketing; turfcare; hospitality & events; manufacturing; coaching and retail.
Potential employers can use the CMM Graduate Programme to access the best talent for their graduate positions, internships, student placements and work experience staff, and will also have the ability to access the alumni talent pool who already have industry experience.
"The last decade has seen a significant increase in the number of graduates studying specialist degree courses in the golf, sports and hospitality industries" said Adam Keable, Programme Director at Colt Mackenzie McNair. "However, this is something upon which the golf industry has been slow to act, and some of the brightest talents have been lost to other industries.
"CMM's objective is simple: we want to establish the golf industry as a career destination of choice for high-calibre graduates. So if you are an employer seeking to bring new talent into your organisation, our Graduate Programme represents a wonderful opportunity for you to access a pool of bright young people who could transform your business.
"If you will soon be graduating or have recently graduated, the CMM Graduate Programme aims to support your journey into the golf industry, giving you a variety of career opportunities and advice."
Many of the industry's leading companies and trade associations have already given the CMM Graduate Programme their support, including Topgolf, The British and International Golf Greenkeepers Association (BIGGA), the Golf Club Managers' Association (GCMA), the Club Managers Association of Europe (CMAE), England Golf, Trump International, Burhill Group Limited (BGL), Crown Golf and Your Golf Travel.
"Any programme that can offer graduates guidance and a platform from which to take the correct steps during the start of their career is obviously of significant value" said Colin Mayes, Chief Executive Officer, Burhill Group Ltd (BGL). "As a major employer in the golf industry, having access to such a pool of high-calibre graduate candidates is hugely beneficial, and should improve our recruitment process".
CMM has partnered with core universities and colleges across the UK such as the University of Birmingham, Bournemouth University, Myerscough College (Preston), the University of the Highlands & Islands, Bucks New University and Merrist Wood College – all of which offer golf-related degree courses. The CMM Graduate Programme also looks to attract skilled individuals from wider university courses ensuring that a rich and diverse talent pool is accessible to employers.
"Arguably, each year the UK produces the richest crop of talented golf graduates to be found anywhere in Europe" said Richard Wood. "Our new Graduate Programme is a boost not only for graduates, but also for employers seeking to recruit the very best".
To find out more, contact Adam Keable at Colt Mackenzie McNair or see further details at http://www.coltmm.com/graduate-programme/
Colt Mackenzie McNair (CMM) www.coltmm.com