The Club Management Association of Europe (CMAE) hosted the European Conference on Club Management from the 5-8 November in Costa Adeje, Tenerife.
Delegates travelled from across the UK, Europe and as far as South Africa and the US to attend the event which featured a programme of inspirational keynote sessions, workshops and networking opportunities.
Delegates enjoyed some pre-arranged activities including golf at Los Lagos and a game of padel tennis and also were able to take part in the many other activities in and around Costa Adeje with whale watching, hiking and Siam Park Europe's biggest Water Park among the popular activities with delegates.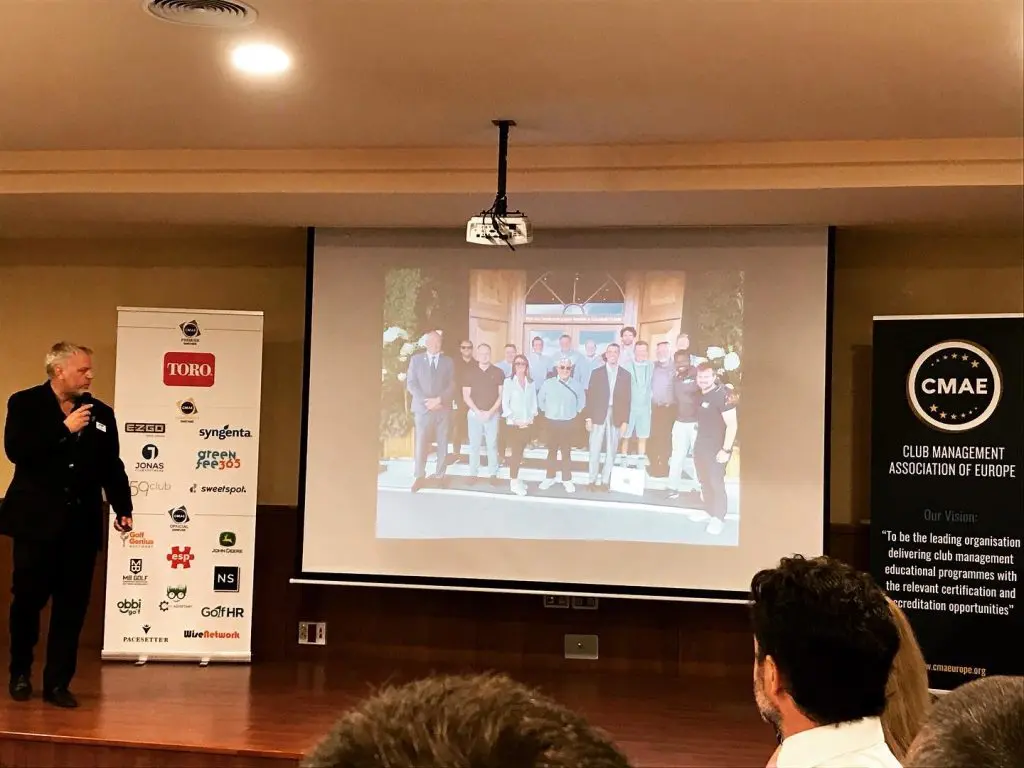 Bill Sanderson opened the conference along with CMAE CEO Torbjorn Johansson, discussing the theme of conference which was all about "Family". Delegates were also introduced to CMAE's new Commercial Director Craig Cotterill, who joined the CMAE team on the 1st November.
The first two workshops kicked off with Nick Lee's presenting a highly interactive session putting delegates through a physical, mental and emotional challenge of breaking through limiting beliefs, whilst Ylenia Balbinot presented on Owning your voice and impact, tapping into the power of their voice and influence to speak in a way that is clear, precise, authentic and potent.
The next two workshops were from Jeffrey Kreafle, CEO of Congressional Country Club who shared his journey on how he got his dream job and how delegates can prepare when seeking that sought-after opportunity. Monique Landmann also presented on Heart in the Boardroom, looking at the art of empathetic leadership.
In the afternoon, Nick Lees returned for the first keynote session of the conference entitled "The Corporate Athlete" and looked at how we can achieve peak performance and human excellence, which was followed by Nick Taylor on reflective leadership, helping to understand yourself as a leader and a person. Ending the day was Nick Solski CCM, who presented a powerful session on the state of golf in Ukraine, the past, the now and the future with input from Ukrainian Club Manager Veronika Rastvortseva.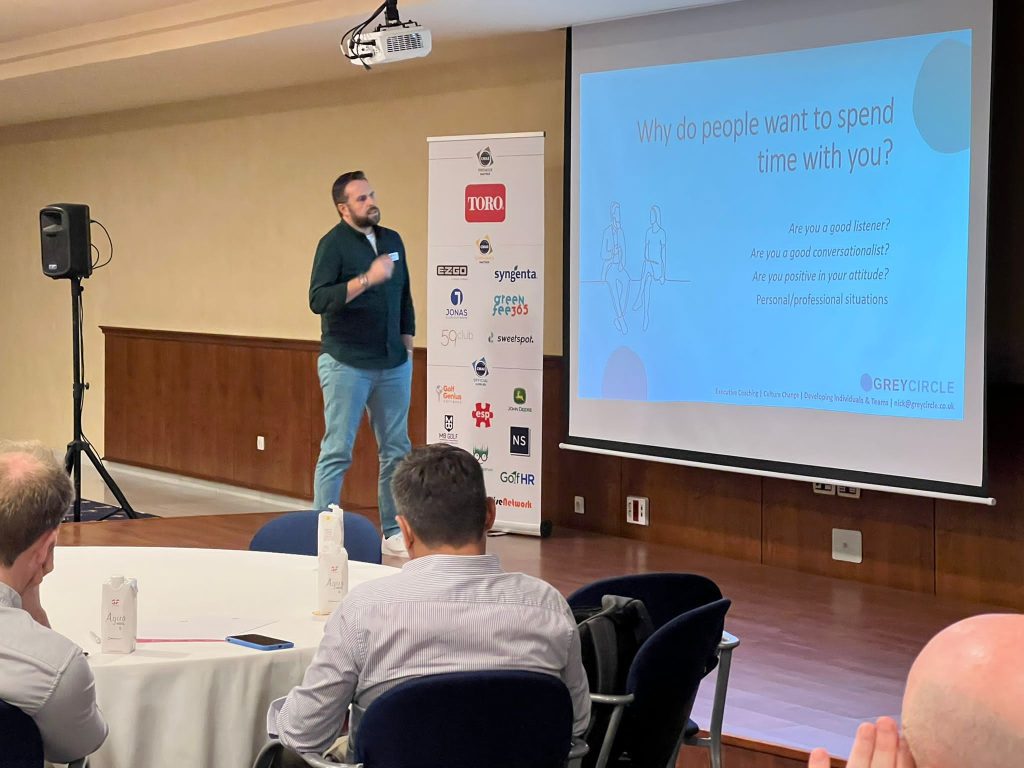 The second day of sessions kicked off with a presentation all about social media and Facebook's transformation to the Metaverse by Salgado's Daniel Erkstam. John Glendinning then took to the stage with four representatives from software companies to talk about technology in clubs and and The Wisley has embraced technology for the benefit of its members.

Jeffrey Kreafle spoke about the conference theme Family and how you can use tools to create a vision for a happier future.
Ylenia Balbinot presented a powerful, inspiring speech on "Lead Conversations with Intention and Make your Business Soar to new Heights" helping you to with colleagues, customers and family at a deep level.
For the final session of the conference, Jeffrey Kreafle was joined by Real Club Valderamma's General Manager Javier Revireigo for a general discussion on balancing family life and a club management job from two managers of two of the top clubs in the world.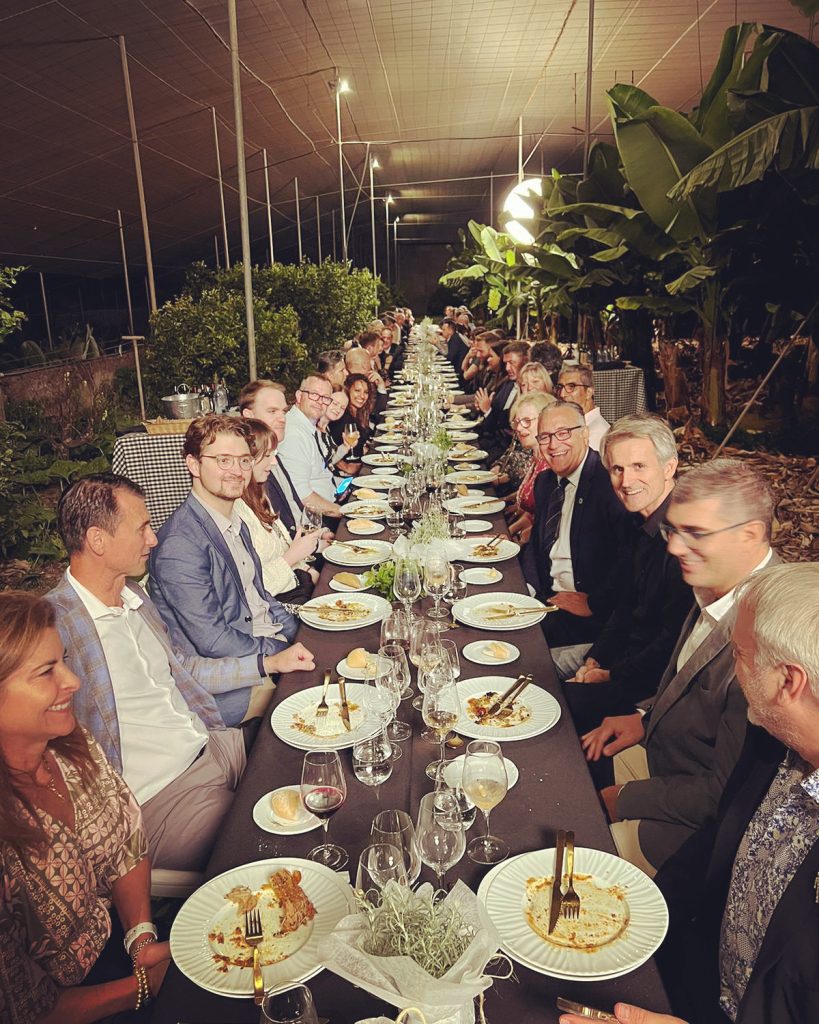 In the evening, delegates headed to La Calabacera, Tenerife's most prestigious banana plantation for the gala dinner. Several CMAE members were presented with their CMDip and CCM certificates from newly elected President of CMAE David Balden CCM. During the dinner, there was a fundraising game of 'heads and tails' for the European Club Education Foundation, where one lucky delegate received a free seat on an upcoming MDP course. This was won by Michael Newland CCM and kindly donated to Ukrainian delegate Maryna Diachenko who is currently working at The Wisley having arrived in the UK from Ukraine.
Commenting on the event overall was CMAE's CEO Torbjorn Johansson "It was great to see managers activate themselves down in Tenerife and to come together physically once again after two online conferences. There are always things to discuss and the networking aspect is always the most important."