It is a real pleasure to welcome Turf Assistant as a new Partner of CMAE.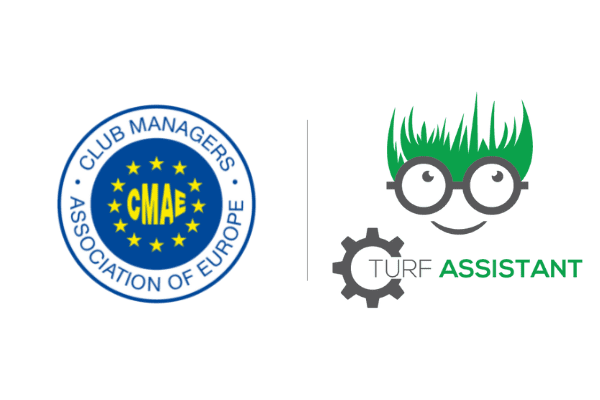 CMAE International Project Manager Michael McCormack:
It is a real pleasure to welcome Turf Assistant as a new Partner of CMAE. Their platform is already incredibly successful throughout the United States and I have no doubt that it will see strong growth across the EMENA region in the coming years. It has been great to meet with Josh Williams who is Vice President of Sales and Customer Service. Josh is very passionate about Turf Assistant and has ambitious targets for the platform. We at CMAE are delighted to be able to support that.
Turf Assistant is a single, cloud based platform built to help turf organizations such as: golf courses, sports turf complexes, government parks, recreation and grounds take control of their day to day operations. Built around the Plan, Execute, Report, framework. Turf Assistant helps these organizations plan for their success, execute their plan on a daily basis and report with the click of a button.
Have a look here: www.turfassistant.com.
You can reach Josh directly ([email protected])
Turf Assistant Founder & CEO Ron Wilson:
"We are excited to partner with the CMAE and share our experience and expertise in providing golf course and turf management solutions with the industry. We recognize the ever increasing demands on Club Managers and their greens-keepers to be as efficient as possible. Through innovative development and automated solutions, we are helping Club Managers provide more transparency and tighter budget controls which are now being expected by their senior management and stakeholders".
Turf Assistant, a US based software platform that helps improve club maintenance operations, are delighted to begin an official partnership with the Club Managers Association Europe to further support the association's innovative vision of being the leading organization for club management educational programs.
Additionally, Turf Assistant has named PARCONEX an international channel partner to grow the Turf Assistant brand outside of the United States. "Our international channel partner, PARCONEX are well known to many of the CMAE members though their founder and CEO, Peter Kirk. Peter has a long history as a presenter for the CMAE and is a recognized educator for the MDP program. This made the decision to partner with the CMAE an easy one. We look forward to supporting the CMAE and their education programs." added, Wilson.
For international inquiries please reach out to Peter Kirk with PARCONEX ([email protected])