Colt Mackenzie McNair launches risk-free global golf recruitment service with no upfront fees and a start-to-finish candidate search taking just 10 working days.
(London, UK – February 4, 2013) Colt Mackenzie McNair (CMM), the specialist executive search firm operating across the global golf markets, has announced the launch of an important new service, CMM Express. This delivers a targeted '10-day' recruitment solution with the promise of no fees until a successful candidate has been appointed.
This innovative and highly efficient service is designed for junior through to head of department roles, and takes the typical pressure and administration of recruitment off the shoulders of the senior executive, with the objective of pinpointing ideal candidates within 10 working days.
Richard Wood, Director of Colt Mackenzie McNair, explained: "CMM Express has been created because the recruitment needs of all golf businesses are changing. We are witnessing a growing requirement for a more reactive product that offers speed, service and greater flexibility – and we believe CMM Express perfectly caters for this."
Using proprietary search techniques, personal networks, and the industry's largest, qualified database of candidates, CMM's specialist consultants – all with global golf and hospitality industry knowledge – fast track a scaled headhunt, targeting quality candidates that match a client's brief.
Richard added: "CMM Express sits alongside, and complements, existing recruitment searches and has the ability to rapidly deliver a very concentrated candidate choice, maybe two or three people, which have been benchmarked and matched to a client brief.
"We understand businesses do not always require a full-scale headhunt and CMM Express perfectly reacts to the needs of today's fast-moving global golf industry."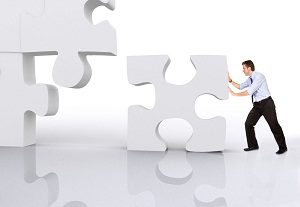 CMM Express is already receiving positive feedback from the EMEA golf industry with one of the early users, Scandinavian-based Abacus Sportswear, appointing new sales staff via the service.
Henrik Berqvist, Managing Director of Abacus Sportswear, said: "As a Swedish-based company we were facing problems in hiring qualified sales staff for our UK business. However, once we made contact with CMM Express, I was surprised how quickly we managed to pinpoint high quality individuals. It took less than a month for us to appoint the right person and I was impressed by the results."
For further information call CMM on +44 (0) 1344 292299.