59club, the industry's leading Customer Service Management Specialist, has today announced that Lee Mathew Waggott will continue 59club's growth across the South of Europe, supporting golf and leisure clubs, hotels, restaurants, and spa destinations to drive customer service & sales performance across their respective properties.
With nearly 15 years industry experience gained during time with Yas Links Abu Dhabi and European Tour Destination, The London Club; Lee is well suited to the role, and is no stranger to the 59club model either.
Under 59clubs direction, Lee played an instrumental role in developing the customer journey at Yas Links, realised at the 2022 MEA Service Excellence Awards, as the property scooped four gongs which included Golf Agronomy Team of the Year, Golf Operations Team of the Year, a Gold Flag Designation, and the leading award of the year; 59club MEA's Ultimate Resort of the Year. All at a time when Yas Links hosted the 2022 Abu Dhabi HSBC Championships.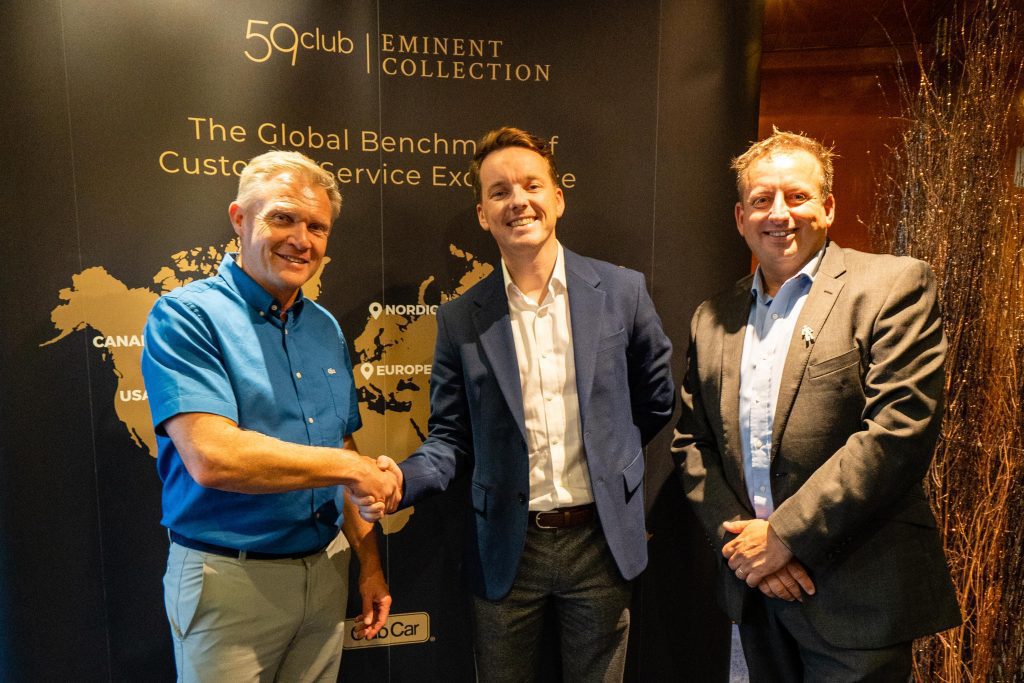 Lee went as far to say "Having used and experienced what 59club can do first hand as a customer makes me extremely excited to start my new role within Europe South. To be able to explore different visions, and support venues in the region following our Measure, Train, Support, Reward mantra, I strongly believe 2023 and beyond can truly be history making for all types of properties across the continent".
Simon Wordsworth, CEO of 59club added; "We are all delighted to see Lee join 59club's expanding network, representing clubs across Spain, Portugal, Italy & Greece.
"We have been fortunate to work with some incredible managers in the region over the years and have some of the finest properties in continental Europe within our portfolio. Many of whom have been with 59club from the very beginning of our overseas expansion. It was their willingness to work with the 59club brand, that led to our globalisation, and ultimately the formation of 'local' 59club divisions, serving its immediate community.
"That expansion from our headquarters in the UK led to openings across Europe, the USA, Canada, Asia, Middle East, Africa; and most recently within Australia & New Zealand, and we are delighted to strengthen our support in Europe South as we welcome Lee to the family."
With leading venues such as Finca Cortesin, PGA Catalunya, Son Muntaner and Alcanada in Spain, as well as Quinta do Lago in Portugal and Marco Simone in Italy all engaged with 59club Europe South, Lee will continue to support the regions current roster of mystery shopping audits and customer satisfaction surveys, whilst introducing education pathways, networking opportunities and new innovations to Club Managers.
Those interested in a proven strategy to measure, train, support and reward staff performance to elevate the overall customer experience and operational outcomes, are urged to visit www.59clubeurope.com or reach out to Lee Mathew Waggott [email protected] for more information.