Matthew Waters, Group Director of Golf at Saadiyat Beach Golf Club, Yas Links Abu Dhabi & Yas Acres Golf & Country Club, explains how 59club helps him and his team reach their potential.

The quality of the golf courses in Abu Dhabi have played a huge role in the growth of golf in the Middle East in recent years. Troon Abu Dhabi epitomises the golf and service excellence found within the city and at the forefront of two of its premier golf courses is Matthew Waters. In his role as Group Director of Golf, Matthew is responsible for teams at both Saadiyat Beach Golf Club and Yas Links Abu Dhabi.

We spoke to Matthew to find out how both golf clubs utilise 59club's services to deliver the best possible customer service experience. The expectations are constantly high, but that doesn't stop Matthew from always looking for ways to elevate the Troon standards.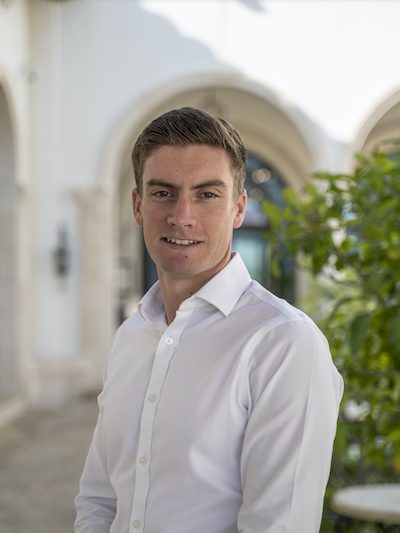 "You have to continually improve and look for those 1% gains. Using 59club allows us to get real life quantitative feedback on our performance. Once the results are in from every audit, survey and mystery shopper visit, we have a full review as a team and highlight the key areas of opportunity. We then identify realistic improvements that can be made and create action plans to share with the teams."

Managing a large team of multi-cultural staff split across two different venues comes with its challenges for Matthew. Combining the 59club mystery shopping audits with the My59 customer satisfaction surveys allows him to offer honest and valuable feedback to his associates in a productive and informed manner.

"Being able to show unbiased, reliable feedback from a third party makes it much easier to review an individuals performance and re-test them when needed. It's not my opinion whether I think they have improved, but based upon the results recorded in the pre-agreed areas of feedback. Equally, it allows us to reward outstanding performances. When someone scores over 90% they receive a certificate and we all celebrate their success."

Beyond helping with individual staff performance, the 59club mystery shopping audits allow Matthew to use his time in the most efficient way. Saadiyat Beach GC and Yas Links GC are busy clubs with large teams, so Matthew has to ensure all departments are performing to the required standard without being able to always physically check each specific area.

"It definitely helps from an accountability and performance management perspective. I get to see a holistic overview of how all the teams are performing in a quick and simple way. For example, on the golf course I might not notice an area for improvement, because sadly I don't get to play too often, but from the mystery audits I can see things from the customer's perspective and work on the areas for improvement with the team."
Looking forward, Matthew explained that the clubs are planning to utilise the My59 Mentor platform more to help with training programmes. With lots of staff working shifts, it can be difficult to provide training to everyone in person. Instead, the online My59 Mentor platform can be used to ensure the whole team gets the same opportunities to develop their skills and execute their job to the expected standard. Training programmes can be set based upon agreed key service areas and completed in their own time. It makes staff accountable for their own performance without the need for supervision and allows them to develop themselves if they wish to progress in their career.

When thinking about an example of how 59club can enhance staff performance, Matthew ironically recalls a first-hand experience when giving his first show around for potential members at Yas Links GC.

"A few years ago I had a show around with some potential members and I just had a feeling it was a 59club tester. So, I tried and did everything I possibly could to get the best possible score. I thought I knew all of the criteria and recollect thinking, 'I smashed that'. Then when the result came back, I missed almost 50%! I honestly couldn't believe it, but it really helped me understand what I had specifically missed so my future show arounds were on point."

On top of the daily customer service standards, Matthew explained that they also use 59club surveys to improve the experience for golfers playing in their events. One such example is the Troon Abu Dhabi Pro-Am, which is hosted at each of the three Troon Abu Dhabi venues. This is one of their flagship events each year and involves coordination among several different stakeholders and a huge team effort, so it's important to showcase each of the venues and make the day as successful as possible.

"To get feedback following last year's event, we sent out a 59club survey to all the players. Whilst the majority of feedback was thankfully excellent, we received some comments about slow play and the gifts given. Following this feedback, this year we closely monitored the pace of play and went above and beyond to elevate the quality of the gifts. Hopefully our efforts will show in the feedback from this year's event."

In the back end of 2021, Abu Dhabi added another golf course to the collection with Yas Acres Golf and Country Club opening at the end of November 2021: a floodlit 9 hole course situated in the heart of the Yas Acres community.

With the Golf Club already up and running with half of the facilities open, Matthew explained that 59club are going to play a key role in supporting the management team with training staff for the grand opening later this year. The Yas Acres project is limited on time and there are new staff constantly joining. The use of 59club will help to reinforce the industry standards staff are expected to meet in order to provide the best possible service to customers as the venue opens.

Having used 59club for several years now, Matthew commented on why he considers working with 59club imperative for any golf clubs aspiring to better themselves.

"If you're looking to improve your customer service, your member retention, your sales figures or you aspire to be on par with the best clubs in the world – I would say it is a no brainer to work with 59club. You can use 59club to benefit your customers, your business and your employees. Golf clubs have evolved and you can't sit back and do things the same way you've always done them. You need to keep with the times, continually look at opportunities for betterment and ultimately ensure you can compete with your competitors to encourage customers to come and experience what you have to offer."