Last year, 59club announced its commitment to become carbon neutral across its global operations by 2030, and is unbelievably excited to have taken a huge step on that journey, with its UK & Ireland business now officially accredited with achieving neutrality in 2022.
To help guide them through the transition to carbon neutral, 59club found solace in the services provided by "Neutral Carbon Zone (NCZ)" – a leading consultancy, management and certification platform.
"Strategically we decided to start with the UK business as it is our most mature business. If we can achieve carbon neutral here, we know we can share best practice and achieve it in our Asia, Australia, Canada, European, MEA, Nordic & USA businesses." said Simon Wordsworth, Founder and CEO of 59club.
Over the last 16 months, Alan Stenson & Krys Stanton from NCZ supported Will Hewitt, Andy Etherington and the 59club UK team to adopt NCZ's three scope structure to tackle the key areas of emissions, by creating strategies for every emission line, either at the company's cost or simply behavioural changes within the business.
"We reviewed emissions directly generated by the company's activities, emissions that are indirectly generated by energy purchased by the company, and lastly emissions that arise from organizational activities, but from sources owned or controlled by other organizations.
"It's taken time simply because of the complexity of our business, as it's not just our office and our people, but all the emissions created by our mystery testers and auditors as they move around the UK & Ireland, the events that we host such as the annual awards ceremony, client golf days, the servers that our software runs on…the list could just go on." continued Wordsworth.
The business even went further than 'required' to help its team members tackle their own carbon emissions through their personal travel and home energy use.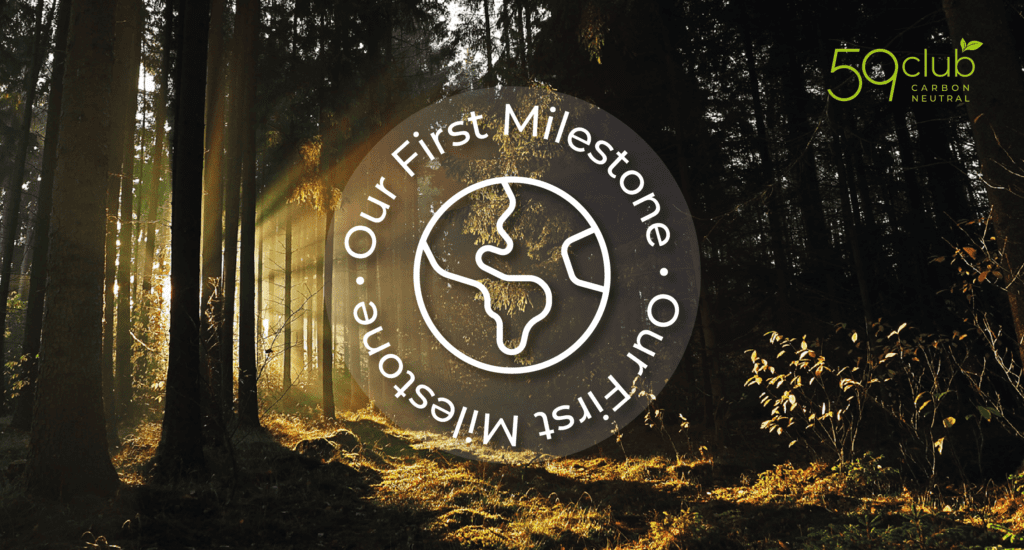 To date, 59club's UK & Ireland division has completed the first phase of its pledge, having received the results of a recently commissioned carbon footprint assessment, which measures the carbon emissions generated by the organisation's activities. The assessment is the critical first stage of a comprehensive and commercially focused carbon management plan. The measurement of 59club's carbon emissions follows the internationally recognised standard ISO-14064-1:2006.
Wordsworth added; "As we progress through this journey, will start to change company buying decisions to 'fellow green businesses' who are positively seeking neutrality – where we stay, where we eat, who we buy from etc."
Achieving Carbon Neutrality by 2030 across 59club's Global Operations
"For 59club, the pursuit of excellence extends beyond exceptional customer service; it encompasses a responsibility towards our planet. Today, we proudly reaffirm our commitment to achieving carbon neutrality across our global operations by 2030. With this effort, 59club is dedicated to creating a brighter future, where exceptional experiences coexist with a greener world.
"Today's announcement marks an important milestone in 59club's journey towards global carbon neutrality. We firmly believe that every long journey begins with a first step, and this commitment to becoming carbon neutral across our entire global operations by 2030 is just the beginning."
Wordsworth concludes; "Some of our operations that cover huge geographical areas are going to find this really difficult whilst still trying to grow and be profitable, but we believe this is an absolute necessity for the preservation of our planet. Over the coming decades, we will continue to forge ahead, implementing innovative measures and collaborating with partners worldwide to ensure a sustainable future. We have always tried to be amongst the first/early movers, tried to be creative and innovative and this journey allows us to flourish, playing our part to inspire positive change for generations to come."