Philippe Pilato has worked at Ryder Cup venue Le Golf National for more than 26 years and now holds the position of general manager. He outlines how 59club helped elevate the facility to a top service provider and explains how its processes can help French golf in general.
Philippe Pilato has worked at Ryder Cup venue Le Golf National for more than 26 years and now holds the position of general manager. He outlines how 59club helped elevate the facility to a top service provider and explains how its processes can help French golf in general.
We have been with 59club since 2016, just two years before the Ryder Cup, and, at that time, we were not able to provide a good service to the visitor, in particular, to international clients. Working with 59club helps us improve our services and the quality of our services.
In 2015 and 16 we were only used to working with French visitors and members. Two years out from the Ryder Cup we started working with foreign visitors and it was clear we needed to improve the quality of our service. We needed independent analysis of our strong and weak points, which is important for both the manager and the team.
We use 59club's visitor-experience analysis and the my59 customer survey tool, as we needed to know better the needs and wishes of our clients.
We have many different clients at Le Golf National – we have subscribers, we have players who play one or two times a week, visitors from abroad including a lot from the USA, corporate customers and day guests – and, at the beginning, we didn't know what they needed or expected when they played here.
We segment by type of customer with the survey tool and it's very interesting and beneficial to receive the varied feedback it gives us.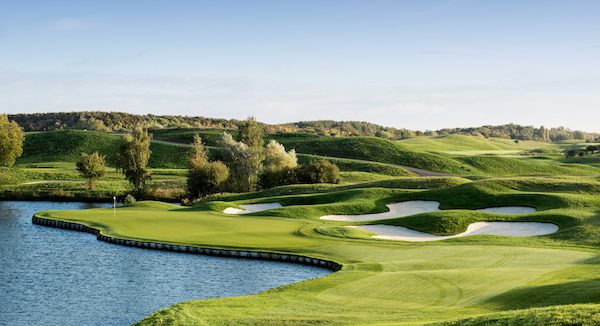 When we started with 59club, in 2016, our initial results weren't particularly good – we'd been geared up primarily for domestic visitors until that point. When we started receiving the results of the visits we shared the information with the whole team – the greenkeepers, the welcome desk, in the back office – which was hugely beneficial and we also started staff training with 59club.
We focused on our strong points, which we knew – the golf courses and the pro shop – and the weak areas, such as the service. We're in France and it's very expensive to have a lot of employees. We can't have the same number of employees on the service side of the business as our contemporaries abroad. We needed to be very strong when the customer arrives in the pro shop because this is the first contact they get with a Le Golf National employee.
Across the five years of testing we've seen around a 50 per cent improvement in our mark for the 'meet and greet' part of the test, and this comes because, thanks to 59club, we trained our staff to be focused solely on the client. Previously, employees were only focused on themselves; we showed them that the most important person at Le Golf National is not them, but the client in front of them.
We did that a lot; it remains a job we do every day as a matter of course and this is why we have improved substantially since 2016. We are much more focused on the golfers, what they expect, and why they've chosen to come to Le Golf National. That simple thing – and the way we were able to do it – is the reason our scores are now so much better.
We've also tried to be better before and after the arrival of the client. We achieved more consistency with reservations and written confirmation, and things we did not do before partnering with 59club.
We tried to train all the team to adopt a 360-degree vision – the only job on the front desk is not just to offer a smile and to welcome the golfer, you need to be focused on every point: the car park, the driving range, on the first tee, and so on.
I think encouraging staff to think outside of their own sphere and look at the bigger picture has been instrumental in our overall improvement. Indeed, overall, I believe our average rating is among the best in France. The benchmark 59club offers is showing this with our above-70 per cent averages.
We still have a lot to do when it comes to on-course service because, as I explained, we do not have a lot of people in the marshalling team, the buggy bar, the starter, or speaking to the players on the course and asking if they need anything, for example. This area, admittedly, we can still improve upon and we will improve this aspect of the customer experience. I'm not saying we will be perfect but it will be a better experience – nobody's perfect.
Much of this can be put down to the expense of employing people in France – as I have already mentioned – but the client expects a certain level, with a starter and a marshal, and somebody to take their golf clubs for them at the end of a round. We do have wonderful employees, really, because on some days we may have 200 people on the golf course and it's very tough for them with so much to cover, yet our customer satisfaction figures remain good.
I would have no hesitation in recommending the services of 59club because it helps professionalise the service one offers to golfers. I think we need this is France. I recently visited a golf club with three of my colleagues from Le Golf National and was astonished that of the three people at the reception desk, not one looked up and said 'Hello' or welcomed us in any way. And that's the simplest thing to do anywhere in the world.
In France we need to continue to professionalise our service teams because this is often the case at golf clubs in the country. We receive a lot of feedback from visitors to Le Golf National, and, because of 59club and what it does for us, they're saying the services and quality of service here is one of the best they've experienced in France.
The problem is not the people, it is a management issue. The team needs to know what it has to do and, I believe, in France, they're not sure what they should be doing, and that comes from the management. People come in, they take the credit card and take 50€ and send them out to the course and the job is done. But there's so much more to it than that – or there should be. Sadly, in France, people on the front desk are not sure of what they need to do, so there is much training to be done across the industry.
Working with 59club has helped me, personally, to concentrate on the right things and I think that would help many general managers in France. I think it's a 'magic' tool and has helped elevate Le Golf National to where it is now.
For those wanting a proven strategy to retrain and upskill their workforce, measure in-house standards, elevate customer acquisition, satisfaction, and profits, there has never been a better time to engage with 59club.
Visit www.59club.com for more information.